Christy Myers, MA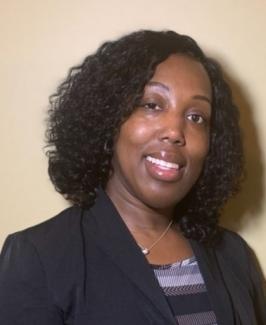 Christy Myers is a student intern who works on both the 5-Key Model for Reentry and the Addressing Trauma Among Young Men projects. Myers brings deep criminal justice system expertise to her role at IJRD. Prior to joining the team, she worked directly with law enforcement, probation and parole officers, and individuals under supervision. She has experience engaging the community corrections, child welfare, juvenile justice, and treatment court systems.
Learning about IJRD's reentry initiatives fueled Myers' passion in helping to bridge the gap between the criminal justice system and social work. Myers is passionate about alleviating barriers to success for individuals leaving prison and returning home so they can thrive in the community.
Myers holds a Bachelor of Science degree in Criminal Justice from Savannah State University and a Master of Arts in Criminal Justice Administration from the University of South Florida. She is currently pursuing a Master of Social Work degree at Florida State University.