Dale White, NCRC, NCIP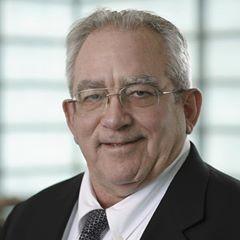 Dale White is the Founder, President & CEO of Reentry Solutions Network, a National 2020 NPO start-up focused on developing and building a national network of Reentry Best Practice Providers and Resources, Reentry Navigators & Mentors (With a focus on Peers with Justice Involvement) while simultaneously preparing individuals for reentry from Day 1 and creating pathways to meaningful community opportunities.
In 2013 White founded The Living Harvest, a NPO and grew it into a 26 bed residential reentry program for men with criminal justice involvement before moving on in September 2019 to establish Reentry Solutions Network. The Living Harvest focuses on individuals with substance use disorders and operates three Thrift Stores as Social Enterprises in Tallahassee, Florida. 
White is also the Reentry Program Director for Good News Outreach/Mercy House, a residential reentry program for individuals with Substance Use Disorders that works with corrections and the courts pre & post release and as an alternative to incarceration.
White is Certified Reentry Professional, Reentry Peer Navigator, Nationally Certified Recovery Coach, Nationally Certified Case Worker and Nationally Certified Intervention Professional.
He is also the Florida State Representative for Celebrate Recovery Inside and serves on numerous boards including the Community Advisory Board for IJRD@FSU (Institute for Justice Research and Development) and an Executive Level Committee Board Member for the Florida Department of Corrections on Adult Reentry and Workforce Development.  
White has also served in the following capacities:
National Reentry Resource Center , US Dept. of Justice, Wash D.C. Reentry Advisor 2018-2019
First Step Circuit 2 Florida, Founding Board Member 2018-2019
White House Convening on Criminal Justice Reform November 2016
Executive Session for Community Corrections , Natl Inst of Justice , Harvard Kennedy  School 2016
Just Leadership USA Leading with Conviction Fellow 2016
Big Bend AFTER Reentry Coalition, Board Member  2014-2017
Big Bend Homeless Coalition , Continuum of Care  , Board Member  2015-2017