James Robert Walker, BA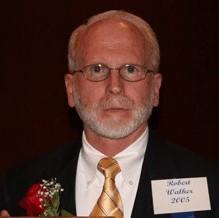 James Robert Walker, BA is a retired Assistant Professor and half-time faculty member at the University of Kentucky.  His areas of expertise are social work ethics and behavioral health. Walker provides critical instruction to doctoral students, helping to mentor them to craft academic journal articles for publication. He also serves on the University's Institutional Review Board, providing human subjects research ethical review when research participants are currently incarcerated or have limited independent decision-making capacity. 
Walker also trains professional social workers, social work students, and peer mentors highlighting ethical decision making, evidence-based practice strengths and limitations, and the intersection of trauma and behavioral health disorders. Walker consults for the Kentucky Department of Public Advocacy to evaluate outcomes and conduct a cost-benefit analysis of the Alternative Sentencing Worker program using data extracted from official correctional administrative databases. In addition, he provides behavioral health consultations to defense attorneys working on death penalty cases. Since 2010, Walker has completed 78 case review sessions on 54 individuals charged with capital murder. He also served as a consultant to mitigation specialists working with death penalty defendants.