Peer-to-Peer Support Training

Law enforcement officers and first responders are exposed to violence and suffering every day while at work. They often are the first to respond to the most painful and terrifying events in citizens' lives. Did you know that experiencing extremely stressful events not only causes emotional stress, but can impact your brain and body, resulting in post-traumatic stress?
At the end of this training, you will understand how stress at work causes responses that can impact the body, mind, emotions, and relationships and have skills and vocabulary needed to support others in understanding this information.
This training is perfect for any law enforcement officer or first responder who wants to gain a deeper understanding of how the mind and body react to on-the-job stress and learn actionable steps they can take to help support others who are suffering. Those who take this training will have a firm foundation to provide healthy peer support for colleagues in need and provide support if someone needs further mental well-being support.
At the end of this training, trainees will have:
An understanding of the importance of confidentiality and limits of confidentiality in the peer support role
Self-awareness regarding biases and diversity that can be incorporated into the peer support role
A framework to understand how exposure to suffering and violence can influence someone both at home and on the job and how to explain this to peers
Calming techniques to use when experiencing stressful work situations and their aftereffects and how to teach these to peers
Strategies for effective communication and listening skills
Understanding of how to recognize signs, and discuss with peers, mental health challenges, such as suicide, depression, and anxiety
A personalized well-being maintenance plan
Strategies to distinguish when someone should seek professional help and how to find help that is right for them
A personalized toolkit for peer support
Format: This is a highly interactive, live training conducted on-site at your agency/organization. The training format provides opportunities for practice and critical discussion of the information presented.
Who should attend? Leaders who are passionate about developing skills to provide mental well-being support to their peers.
Learn more and register your department: Please contact Amberly Prykhodko at aprykhodko@fsu.edu for an individualized quote.
What our trainees are saying:
"This was a wonderful 2 days together. So relaxed, informational and fun! The frequent interaction at our tables was great and kept us involved. We gained tools and confidence. We got acquainted with each other, as well as learned from each other."
"The most useful part of the training was the open forum for discussion of suicide and other topics of suffering."
"Awesome tag team with IJRD's two trainers! They provided the therapeutics vs. ground zero approach with actual experiences."
"Trainers were amazing and engaging. The information was very helpful and useful. (IJRD) Made the information easy to understand."
Trainers:
Amberly Prykhodko is the Director of Clinical and Professional Services where she spearheads the development and implementation of IJRD's professional certifications, specialty trainings, and other offerings designed for practitioners and key stakeholders in both correctional and community serviced. She is also a Licensed Clinical Social Worker with more than 15 years of experience working directly with individuals who have experienced incredibly overwhelming and stressful, or traumatic events, such as homicide and suicide. Her clinical work has focused on helping people manage the aftereffects of trauma including mental health and substance use disorders, homelessness, and criminal justice system contact including incarceration. Prykhodko frequently treats law enforcement officers in her therapy practice and is passionate about providing real tools that can help manage the impact of their frequent exposure to violence and suffering and the aftereffects of this exposure. She has extensive knowledge on the neurobiology of trauma and she has worked with many nationally recognized experts developing and delivering cutting-edge trauma treatments. Additionally, Prykhodko is a seasoned instructor and trainer – she has trained hundreds of practitioners and clinical service providers, non-profit administrators and staff, and correctional stakeholders to recognize trauma symptoms in themselves, their loved ones, and their coworkers.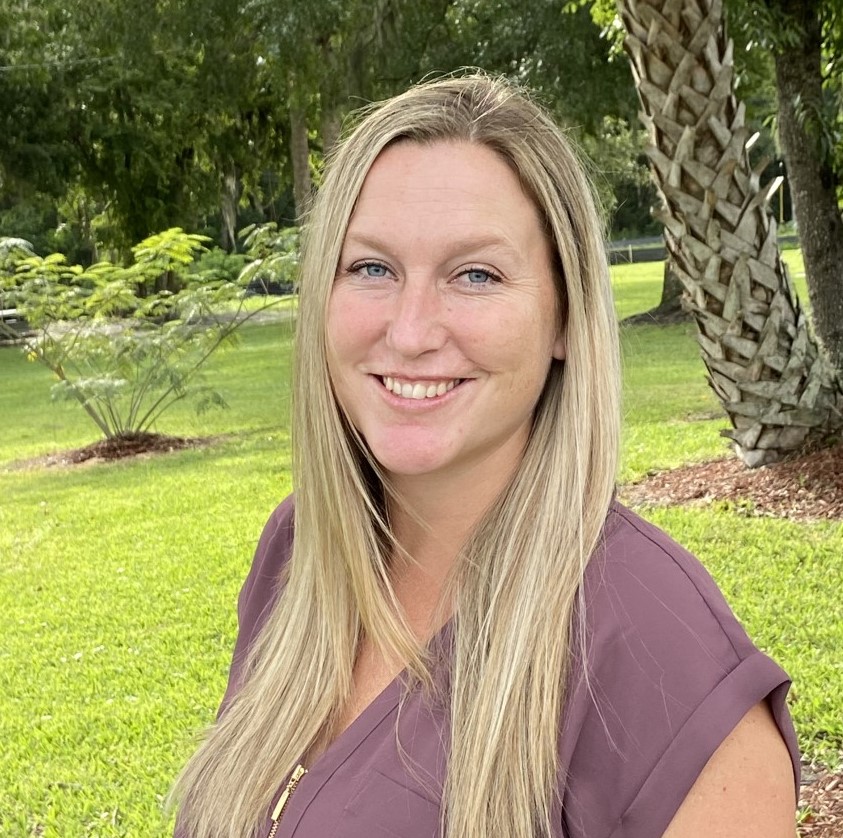 Sarah Michaelsen is a Master's level Criminologist who leads a team delivering trauma-informed services and conducting research interviews with young men leaving prison. She has over 10 years of experience working within the military, law enforcement, and correctional communities. She began her career as a program manager for a sheriff's department running grant-funded programs for juveniles at risk of entering the justice system. Michaelsen has extensive experience working for the Florida Department of Corrections, where she oversaw the implementation of interventions delivered to individuals serving life sentences and those who were transitioning out of restrictive housing settings. Additionally, Michaelsen proudly served as a non-commissioned officer in the Florida National Guard. Understanding the stigma the military and other first responders face when seeking mental health services; her goal is to provide practical solutions that support first responder well-being. Michaelsen has a passion for bringing research to the field through education and the implementation of best practices. Her diverse experience as a trainer includes motivational interviewing, diversity and inclusion, sexual assault and harassment prevention, and correctional best practices.