The Opioid Epidemic & Justice-Involved Individuals: Better Care Through Better Understanding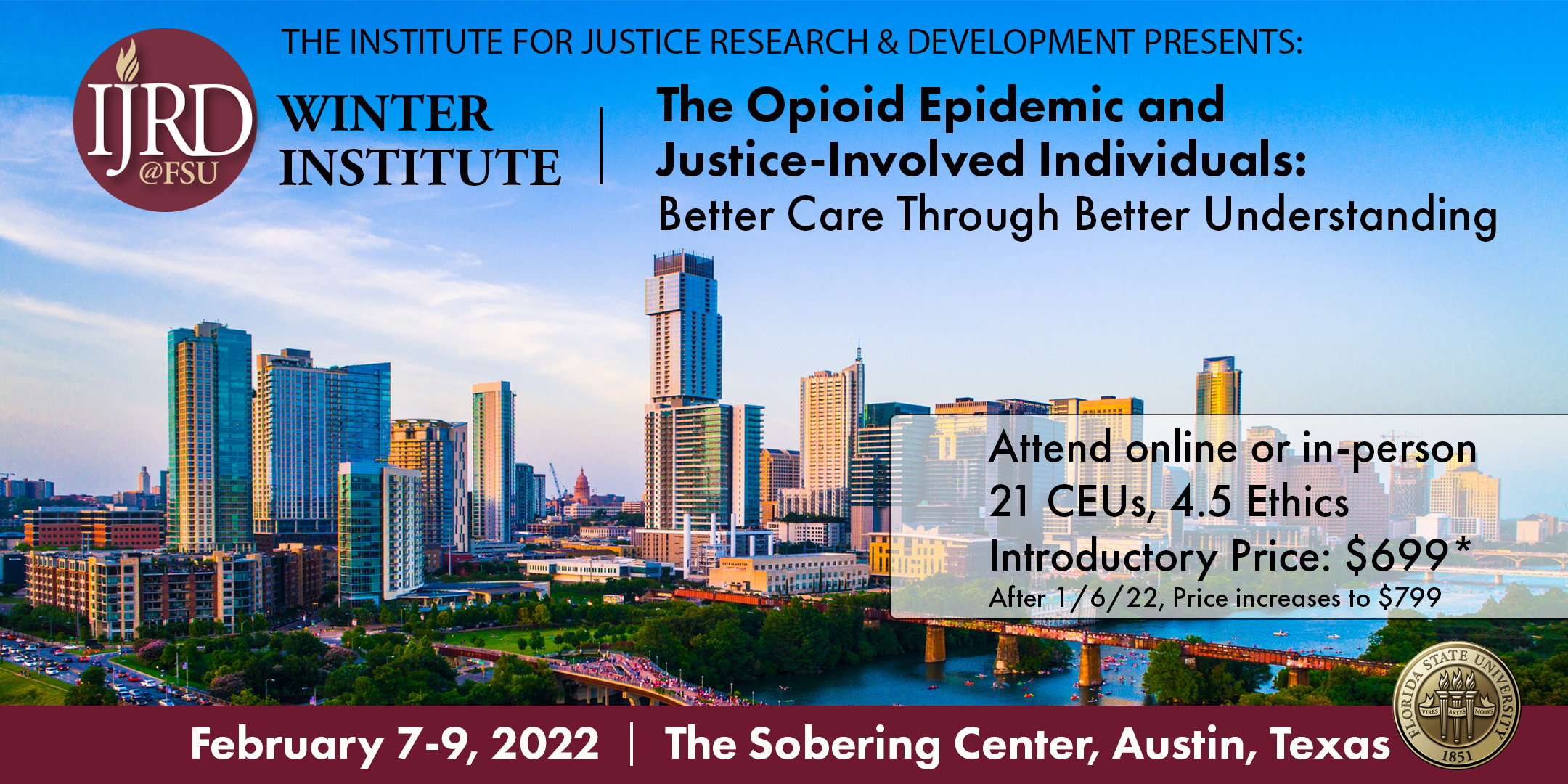 This highly interactive institute prioritizes and integrates perspectives and experiences from individuals with lived experience and expertise in conceptualizing the problem and imagining the solution. Training attendees will explore the state of the research on those who use opioids within the criminal justice system and learn treatment approaches and solutions in order to better serve this population. The training will include guest lecturers, panel discussions, interviews with experts, and an opioid simulation, in which participants get to experience what opioid use might feel like from one person's point of view.
Training participants will learn more about the role of peer support, support groups, and other supportive professional roles that may help in addressing the opioid epidemic. By identifying and better understanding these sources of support, trainees can better recognize when and where to make appropriate referrals that can help clients address their unique difficulties and work towards their self-identified goals. Training participants will acquire tools to meet clients where they are, form strong therapeutic alliances, and help them move towards their individual pathways to healing. Participants will learn more about the general characteristics and unique strengths of populations impacted by the opioid epidemic in the United States and the effects of criminal justice involvement on opioid users.
Training participants will be equipped with the knowledge and skills necessary for understanding, assessing, and treating individuals with criminal justice involvement and opioid use issues. Information learned in the IJRD Winter Institute will be immediately applicable in various practices settings.
At the end of this training, participants will have:  
A deeper awareness of perspectives and experiences of individuals with lived experience with substance use and criminal justice involvement and how common treatment practices may impact these individuals.
An understanding of addiction as a concept informed by several disciplines, including biology, psychology, and sociology.
Increased knowledge on characteristics of common substance use support groups and the ability to better assist clients in determining which groups may help address their unique circumstances and goals.
Increased knowledge of research on common treatment modalities for opiate using populations with criminal justice system involvement.
An understanding of how to incorporate harm reduction and well-being practices into current treatment methods.
The ability to describe the characteristics of individuals and communities impacted by substance abuse/misuse and opioid use/misuse and criminal justice involvement.
The ability to assess the feasibility, suitability, and effectiveness of differing treatment methods in the context of the participant's treatment setting.
An understanding of how peer support specialists may be best used to support substance use treatment.
Ability to identify and address potential ethical dilemmas when working with clients impacted by substance abuse/misuse and opioid use/misuse and criminal justice involvement.
Training Dates: February 7-9, 2022
Daily Schedule: 9am – 5pm CST, Monday, Tuesday, Wednesday
Location: The Winter Institute will be offered both in-person at the Sobering Center in Austin, Texas and online.
This workshop is appropriate for:
Licensed mental health professionals
Social Workers
Substance use counselors
Corrections professionals
Health educators
Anyone serving clients who struggle with substance use
Judges, Prosecutors, Public Defenders
Attendees earn 21 CEUs and 4.5 Ethics for completing the Winter Institute
Cost:
Early Bird Pricing (before January 6, 2022): $699
After January 6, 2022: $799
Refund Policy: Cancellations made by the attendee prior to January 6, 2022 will receive a full refund minus any Eventbrite fees. Cancellations made by the attendee after January 6, 2022 will receive a 50% refund minus any Eventbrite fees
To pay by check, please contact Amberly Prykhodko: aprykhodko@fsu.edu
Please direct any questions to Amberly Prykhodko: aprykhodko@fsu.edu
Trainers:
Amberly Prykhodko (she/her) is the Director of Clinical and Professional Services where she spearheads the development and implementation of IJRD's professional certifications, specialty trainings, and other offerings designed for practitioners and key stakeholders in both correctional and community serviced. She is also a Licensed Clinical Social Worker with more than 15 years of experience working directly with individuals who have experienced incredibly overwhelming and stressful, or traumatic events, such as homicide and suicide. Her clinical work has focused on helping people manage the aftereffects of trauma including mental health and substance use disorders, homelessness, and criminal justice system contact including incarceration. Prykhodko frequently treats law enforcement officers in her therapy practice and is passionate about providing real tools that can help manage the impact of their frequent exposure to violence and suffering and the aftereffects of this exposure. She has extensive knowledge on the neurobiology of trauma and she has worked with many nationally recognized experts developing and delivering cutting-edge trauma treatments. Additionally, Prykhodko is a seasoned instructor and trainer – she has trained hundreds of practitioners and clinical service providers, non-profit administrators and staff, and correctional stakeholders to recognize trauma symptoms in themselves, their loved ones, and their coworkers.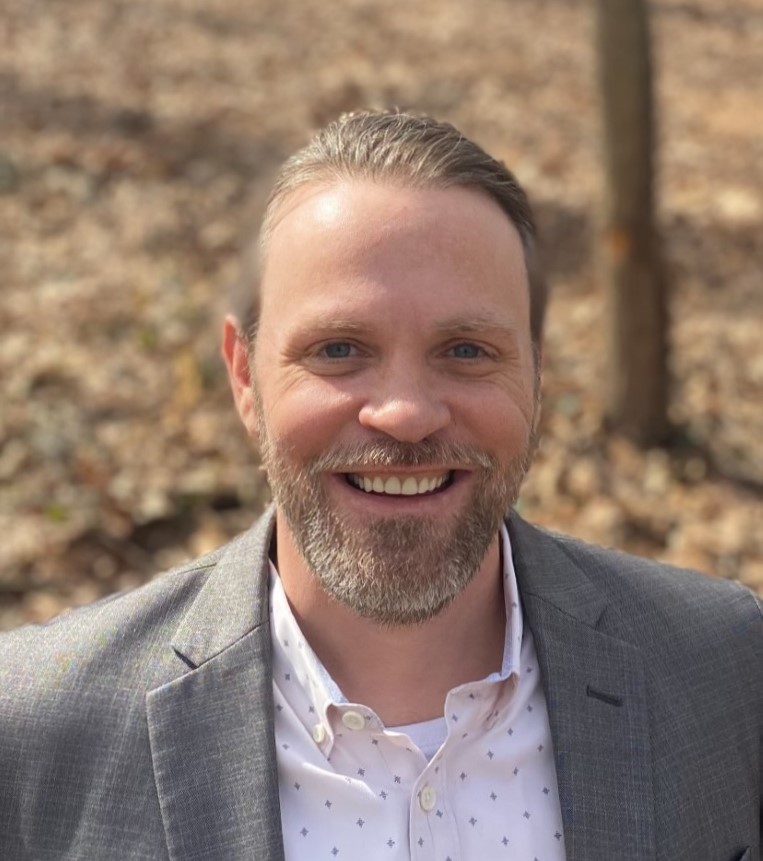 Jacob Eikenberry (he/him) has more than a decade of experience working in direct practice with criminal justice system-involved men and boys with substance use disorders. His research explores the intersection of trauma, mental health, and substance misuse for currently and formerly incarcerated men and examines how peer mentorship and peer support may facilitate healthy transitions from incarceration to the community for these individuals. Eikenberry is well situated for this work because he identifies as a formerly incarcerated person in long-term recovery from substance use. He uses his lived experience and knowledge to spearhead innovative research and create sustainable pathways for others to find their way home. Eikenberry is a seasoned teacher and trainer and has taught and trained extensively on issues related to trauma, substance use disorders, opioid use disorders, and mental health disorders for justice-involved men and boys.