Community Liaison Board
title-inside title-centered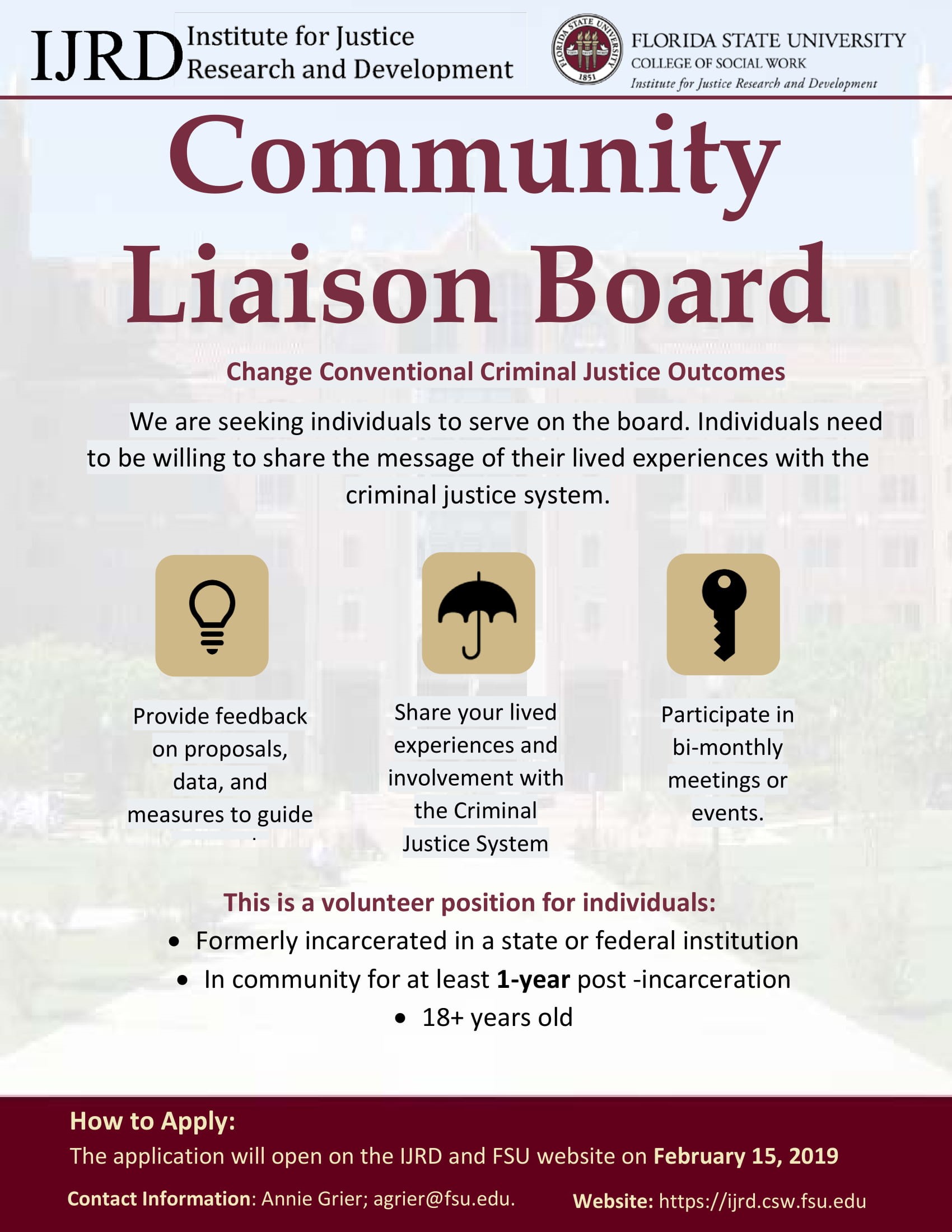 At IJRD, our mission is to advance science, policy, and practice to improve the well-being of individuals, families, and communities impacted by criminal justice system involvement. We are currently forming a community liaison board to help work alongside the IJRD leadership team and help us to inform our interventions and research, ensuring that the work we do is directly relevant to those we serve.
If you are at least 18 years old, have experienced incarceration in a state or federal prison, and released from incarceration at least one year ago, then we would love to have you join our team!
Access the volunteer application here.