Working Papers
title-inside title-centered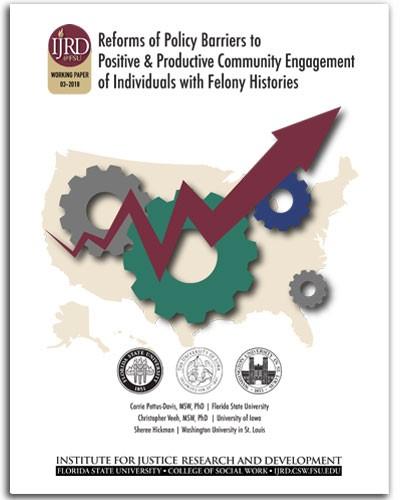 Over the past four decades, civil disability policies have proliferated throughout the United States in tandem with the rising use of criminal sanction as social policy. There are currently more than 45,000 different state and federal statutes that impose a type of civil disability on individuals with a felony conviction. This preliminary report provides a brief overview of the reform efforts that have thus far been enacted, but not introduced, to either eliminate or ameliorate existing civil disability policies at the state level between 2010 and 2017.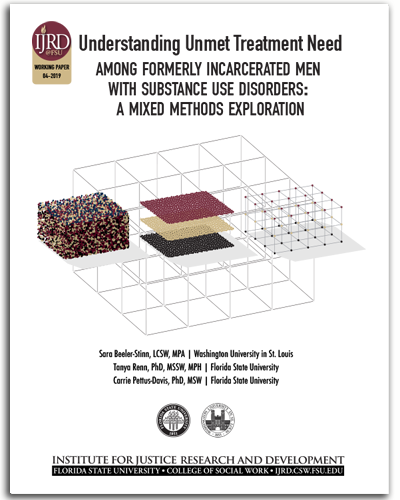 This study identifies how formerly incarcerated men and their social support partners understand the treatment needs of substance use disorders how knowledge about substance use disorders impacts service utilization. Findings emphasize the need for psychoeducation during incarceration and after release on behavioral health issues and highlight the importance of incorporating social support into the treatment process.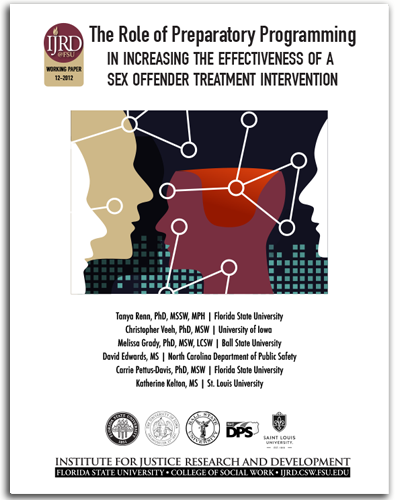 Although the number of sex offender treatment programs has increased nationally (McGrath, Cumming, Burchard, Zeoli, & Ellerby, 2009), their effectiveness, as well as the components that produce the greatest impact, remains unknown.