Finding Funding: How to Prepare & Write a Grant Application

Identifying funding sources and preparing grant applications is a continuous process and there is no "foolproof" formula. However, this training will provide you with tips, tricks, and pointers to increase your organization's likelihood of success!
Finding funding may seem overwhelming, so this training begins at the beginning, highlighting where to find funding opportunities, detailing the key components of a funding solicitation, and developing responses to these components in a high-quality grant proposal. In this training, we provide a comprehensive introduction to grant writing and help you avoid the most common grant proposal pitfalls. This introductory training is suitable for an individual or organization seeking to identify avenues for identifying targeted, relevant grants to apply for and crafting proposals to meet the requirements of those grant solicitations. This training is perfect for those with little to no formal grant writing experience.
At the end of this training, trainees will understand:  
The basics of identifying funding opportunities
Strategies for effective grant writing
How to identify organization/agency requirements
The structure and key components of a grant proposal
How to create a plan to conceptualize, write, edit, and evaluate a grant proposal
How to develop a budget narrative and budget justification
Training length: 1 hour
Training type: Video and asynchronous interactive activity
Training cost: Series: $199.99 ON SALE NOW* $99.99; This training only: $49.99 ON SALE NOW* $25.99 *Use code IJRD50off at checkout for a limited time. 
CEUs: Attendees who wish to receive continuing education units (CEUs) will receive a certificate of completion that indicates participation in this course. They may use this certificate to verify 1 CEU earned by submitting it to their licensing board.
Need help or have questions? Contact Amberly Prykhodko at aprykhodko@fsu.edu
Trainer: Kerensa Lockwood, PhD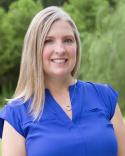 Dr. Kerensa Lockwood has 20 years of experience working with grants in a range of nonprofit, correctional, and university settings. She manages a team dedicated to identifying federal, private, and foundation grant solicitation opportunities and managing the entire grant proposal process from start to submission. She has developed many tips and tricks over the years to help smooth out the grant proposal process and increase the likelihood of the grant being awarded. Dr. Lockwood has taught the grant proposal process to many individuals seeking funding in the nonprofit arena.