How to Collect Data

Data collection and data analysis are powerful tools for any organization seeking to determine whether their programs are effective, identify gaps and areas for growth, and assess whether they are achieving their mission. The obstacle, of course, is HOW.
In this training, you will learn what "high-quality data" are and how you can collect them in your organization. The goal of this training is to help you think through the data you have, what data you can collect, and what data you should collect to better describe your organization's clients, programs, and services. This introductory training is full of real-world examples to help you connect the dots. This training is perfect for those with little to no experience collecting data.
At the end of this training, trainees will understand:  
How to recognize the role of data and data collection within the larger agency-based organization
Data types and why good data matters
The correct procedures to collect good data
How to identify what good data can do for an organization
How to discern what data should be collected within one's agency
Training length: 1 hour
Training type: Video and asynchronous interactive activity
Training cost: Series: $199.99 ON SALE NOW* $99.99; This training only: $49.99 ON SALE NOW* $25.99 *Use code IJRD50off at checkout for a limited time. 
CEUs: Attendees who wish to receive continuing education units (CEUs) will receive a certificate of completion that indicates participation in this course. They may use this certificate to verify 1 CEU earned by submitting it to their licensing board.
Need help or have questions? Contact Amberly Prykhodko at aprykhodko@fsu.edu
Trainer: Tanya Renn, PhD, MSSW, MPH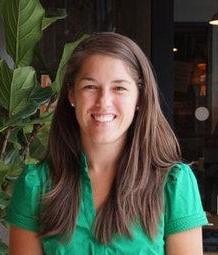 Dr. Tanya Renn has more than 10 years of experience collecting and analyzing data in nearly a dozen research and evaluation projects. She has expertise collecting and analyzing data from a range of sources including individuals, existing datasets, and "big data." Dr. Renn has prepared results for academic audiences, policymakers, practitioners, and the public. Dr. Renn is an Assistant Professor and is skilled at presenting research concepts to those unfamiliar and often disinterested or frightened of research.