Traumatic Brain Injury: Common Symptoms, Treatments, and Prevalence in the Criminal Justice System

Traumatic Brain Injury, or TBI, is often referred to as "the silent epidemic" because many of the difficulties individuals face after they have acquired a brain injury are not immediately apparent. It is estimated that 2.5 million people sustained a traumatic brain injury in 2010 and the rate has been gradually increasing over time. A brain injury can happen to any individual at any time, yet the general population does not have a strong grasp of the symptoms and challenges associated with brain injury. There is an overlap between individuals who have sustained a TBI and those involved in the criminal justice system. Researchers have estimated that 25-87% of incarcerated individuals have sustained a traumatic brain injury. The rate in the general population is around 8.5%. In order to provide assistance to these individuals it is important to be aware of common symptoms, comorbidities, and treatment options. In this training we will discuss what a traumatic brain injury is, cognitive and physical complications, prevalence in the criminal justice system, and care management. This training is for counselors, social workers or anyone working in the criminal justice system.
In this introductory training, trainees will learn about TBIs and the physical, cognitive, and emotional complications associated with TBIs. Trainees will also explore how TBIs increase criminal justice system contact and care management strategies for helping justice system-involved individuals with TBIs to connect to resources and thrive.
At the end of this training, trainees will understand:  
How to define a traumatic brain injury or TBI
The prevalence of TBIs in the criminal justice system
Appropriate interaction and treatment for individuals with a TBI
Common issues, deficits, and symptoms associated with a TBI
Training length: 1 hour 30 minutes
Continuing Education Units (CEUs): This training earns 1 CEU. Attendees who wish to receive CEUs will receive a certificate of completion immediately upon earning an 80% or above on the training post-test. They may use this certificate to verify CEUs earned by submitting it to their licensing board. 
Training type: Video
Training cost: $49.99 ON SALE NOW* $25.99 *Use code IJRD50off at checkout for a limited time. 
Need help or have questions? Contact Amberly Prykhodko at aprykhodko@fsu.edu
Trainer: Abby Smallwood, M Ed, LPCA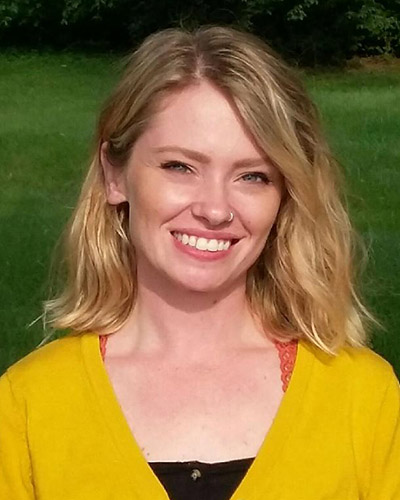 Abby Smallwood (she/her) is a Clinical Research Associate at IJRD. In this role, Smallwood supervises, monitors, and supports fidelity of the 5-Key Model for Reentry. Smallwood has extensive experience providing therapeutic and crisis intervention services to a variety of populations, including people experiencing homelessness and individuals with substance use disorders, severe and persistent mental illness, and traumatic brain injuries. Although this is her first position working exclusively with justice-involved adults, Smallwood's previous clients intersected with the criminal justice system and she has expertise helping individuals navigate the behavioral health, emergency sheltering, and criminal justice systems.